Over Memorial Day weekend, I did a short hiking trip to Zion National Park with a friend from Delaware.  We flew into Las Vegas and then drove out to the park in Southern Utah.
Very beautiful park, the weather for the most part was great for hiking.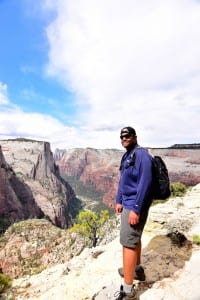 One personal goal for this trip (which was achieved :)) was to do the Angel's Landing Hike.  While the hike is not technical, it is a reasonably steep climb and the experience was somewhat unsettling because of the requirement to scramble up/down/across shear rock faces using chains over a very narrow path.  Using the chains in and of itself is not that bad but the large number of visitors present (many who are inexperienced and often turn around mid-journey on this section) and complete lack of any real flow control over a single bi-directional route makes it very chaotic.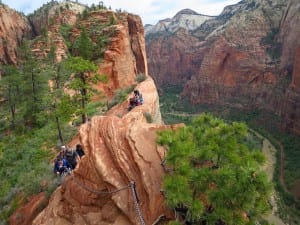 The local squirrel population at the higher elevations was very aggressive (most likely a function of over feeding from tourists), they were constantly trying to steal folks food and would not be driven away.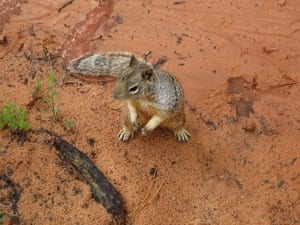 You can find some photos from the trip here.