Hiking trip to Madeira, an autonomous region of Portugal, is an archipelago comprising 4 islands off the northwest coast of Africa. It is known for its namesake wine and warm, subtropical climate. The main island of Madeira is volcanic, green and rugged, with high cliffs, pebbly beaches and settlements on deltas of the Fajã River. Capital Funchal has botanic gardens and is known for its harbor and a large New Year's fireworks show.
I stayed in the smaller community of Santa Cruz near the airport about a 20 minute commute from Funchal.
A very green, mountainous, beautiful place. The locals are very nice people and many great hikes are to be found.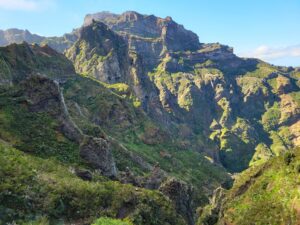 Here is a photo album.