Trekking in New Zealand on the South Island based out of Christchurch.
South Island is one of my favorite places and like other trips I have taken to the region, the national parks visited did not disappoint in their splendor.
First part of the trip was a guided multi-day backcountry hike with a group in Nelson Lakes National Park.  This hike was a bit of a challenge mainly because most of the trail was composed of loose rock which wore folks down some over time, not just physically but mentally also given various parts of the trail where narrow and kind of sketchy in places.   It did not help that at the beginning of the trek our packs weighed around 30lbs once common gear, food etc was added.  We camped out and stayed in different backcountry lodges.
Our guide did an excellent job, he insisted on a lot of instruction on safety given the nature of the area we were hiking.  We carried redundant locator beacons etc.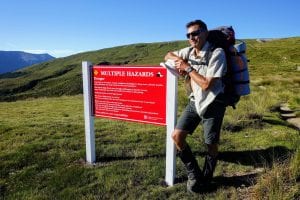 Everyone in the group was very cool and easy going.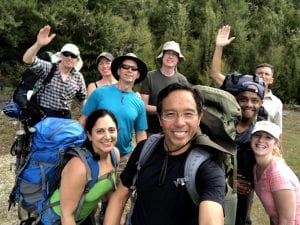 Our route basically was hiking the Angelus circuit to Lake Rotoiti for extraction by water taxi.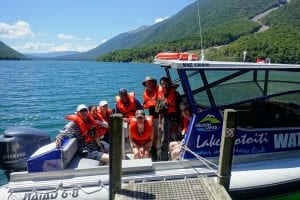 Here is a link to some photos
Second part of the trip (after a little rest stop/hot shower back in Christchurch) revolved around various day hikes in Aoraki / Mount Cook National Park.  In this area, I stayed at the Mount Cook YHA which was excellent.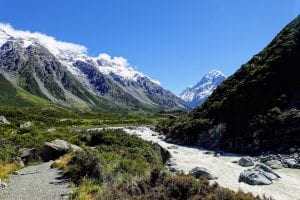 Very laid back area, even had some folks driving around in a van selling cannabis to folks in different hostels/motels etc.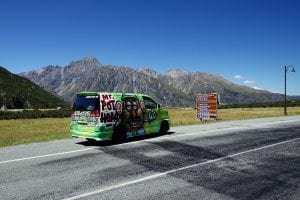 I traveled around very easily using public transport (buses).
Weather as is typically of New Zealand in the mountains frequently varied.  One day it would be hot and sunny, next day would be cool and wet.
Here is a link to some photos