Hiking trip to the Cordillera Mountain region of the Philippines, which is situated within the island of Luzon. The only landlocked region in the country.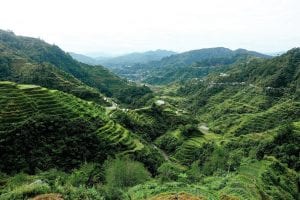 Visited several different areas including:   Banaue, Cambulo, Batad, Sagada, Maligcong, and Sadanga.
Basically hiked from area to area, staying at local hostels and lodges.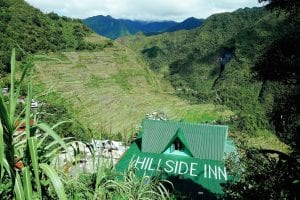 In one remote village where I stayed they only had shared/communal bath houses (one for men and one for women) for washing up.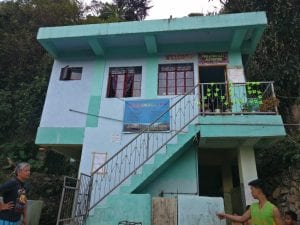 For travel between bigger areas would use public transport usually in the form of Jeepney(s) of various types.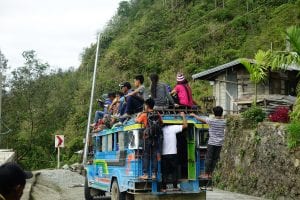 Arrived in Manila and took a 10 hour bus ride north to Banaue to start the trek.
In each of the different areas when hiking it was necessary to register with the local municipality and obtain a guide (very inexpensive).  Part of this has to do with injecting some money into the local economy but given the remoteness of the areas and the undeveloped nature of the hiking trails in some areas, it was great to have local expertise on tap.
Hiking the narrow rice terrace pathways was a new experience, some folks I met along the way had real issues with vertigo on these trails.
Also did some cave exploring and checked out the hanging coffins in Sagada.
While it was cooler in the mountains, would still consider the region definitely hot and humid by my standards.  February is in the middle of the dry season so weather was good overall.
Very beautiful region, great people.
Photo album can be found here.