Flew into the capital of Ecuador, Quito, which is at an elevation of over 9000 ft.
First part of the trip began with hiking just outside of Quito in Cotopaxi National Park, hiking the glacier volcano.  This hike sets a new personal best for me in terms of highest altitude hike completed.  Hiked up from around 4100 meters to 5025 (about 16500 ft).  Long day, several people turned around because of altitude sickness but I had a good guide that really pushed me within reason.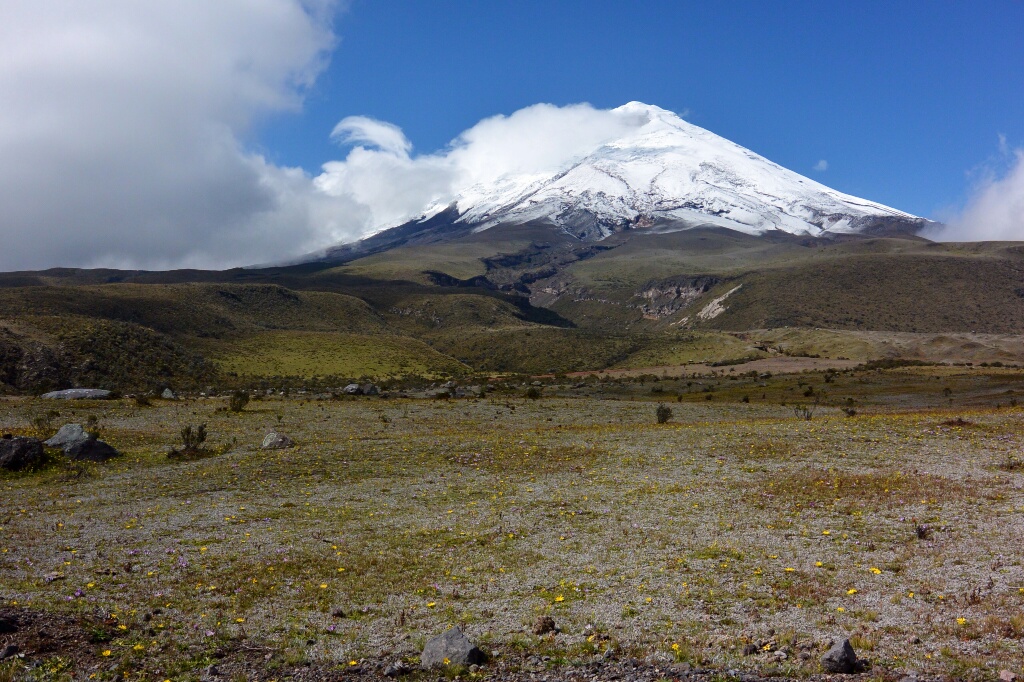 You can check out some photos from Cotopaxi here.
Second part of the trip, I spent 7 days/nights on a 16 person boat snorkeling and hiking to various islands.  The boat was the Golondrina II.
Our naturalist park guide stayed with us the entire trip and was really excellent.
Amazing volcanic scenery, wildlife, and seascapes. First time I have spent any real amount of time doing underwater photography, learned quite a lot from different folks onboard, some of them experienced scuba divers.
This trip inspired me to learn how to swim  so that I could go snorkeling, do some underwater photography, and in general just feel more comfortable in and on the sea.  Many kids that grow up inner city never learn to swim, so doing this was kind of a big leap for me.
Also while on the trip I learned a very entertaining card game called "Shithead".  Lots of late nights playing this game with folks.
You can check out some photos from the Galapagos here.